Q4 2019 Blockstack Ecosystem Update
Welcome to 2020! I'm really excited about what's ahead for the Blockstack ecosystem this year. We can't wait to share big updates in the coming weeks this January.

First though, I wanted to take a minute to reflect on the previous year. 2019 was the year of growth for Blockstack. Apps built on Blockstack went from 46 to 300+, and awareness for Blockstack increased by 30x over 2019. We opened up our network to a broad audience, Stacks holders increased to 5000+ from ~800, and we introduced liquidity for Stacks.

Here are some of the highlights since our Q3 update:
App Growth: For the second quarter in a row, more than 100 apps were built, making over 360 live today. You can see all the available apps here.
Awareness: In Q4, Blockstack had 202.4 million in total reach as measured by Awario. Awareness is relatively down from Q3, given fewer announcements during the holidays season. Overall, we saw a 30x increase in the reach of the Blockstack brand from 2018 to 2019.
Stacks (STX): We successfully distributed Stacks (STX) to 4500+ participants of the first SEC-qualified offering. Through partnerships with the likes of Binance, Blockchain.com, and HashKey Pro, we radically increased access to and liquidity for the Stacks token.
We expect the first half of 2020 to be marked by the planned launch of the Clarity smart contract language, our new mining algorithm (details soon!), and Stacks blockchain v2. Stacks 2.0 is our master design, the blockchain that is truly next-generation and pushes not just the Blockstack ecosystem, but the entire crypto industry forward.

We anticipate that the second half of 2020 will likely be marked by efforts to increase the quality of the top apps on the network and bring Blockstack developer tools to a level where building Web 3 apps starts to feel easier than traditional apps.

There will likely be several efforts towards our path to further decentralization throughout the year as well.

Join us for the first Community Townhall of the year on January 16th, the team and I look forward to seeing you there. → RSVP

Muneeb Ali
CEO, Blockstack PBC
Twitter: @muneeb
App Growth continued throughout Q4 with over 100 new apps being added to the network as was also the case in Q3. We now have 360 apps live today. We hosted the 3rd Can't Be Evil contest (meet the winners), and supported meetups and hackathons around new app development. You can try a few of the newest apps: LOL Hunt, Apollos, and Reclaim.
Last quarter marked a number of key events and improvements for the Stacks (STX) ecosystem.
Blockstack Summit 2019: We were humbled to host over 500 of you at the sold-out 4th Annual Blockstack Summit in San Francisco. Special guests included New York Times Bestselling Author Neal Stephenson, angel investor Naval Ravikant, Andreas Antonopoulos, Dave Morin (Path, Facebook), Meltem Demirors (Chief Strategy Officer, CoinShares), Balaji Srinivasan (Cofounder of Earn, Counsyl, Teleport, Coin Center), Marco Santori (President and Chief Legal Officer, Blockchain), and many more. Full presentations and videos available here.
Events, Evangelists, Global Community Expansion: Blockstack community participated in 70+ events worldwide, which included meetups, hackathons, conferences, webinars and AMA's. Highlights included: Internet Identity Workshop XXVIX, DevCon in Osaka, SF Blockchain Week, Web Summit, HackPrinceton, and DevRelCon in London among many others. We had another great quarter, with over 40 new Blockstack Evangelists joining us the community. Locations covered Turkey, Mangalore, Jaipur, Los Angeles to Brooklyn and beyond.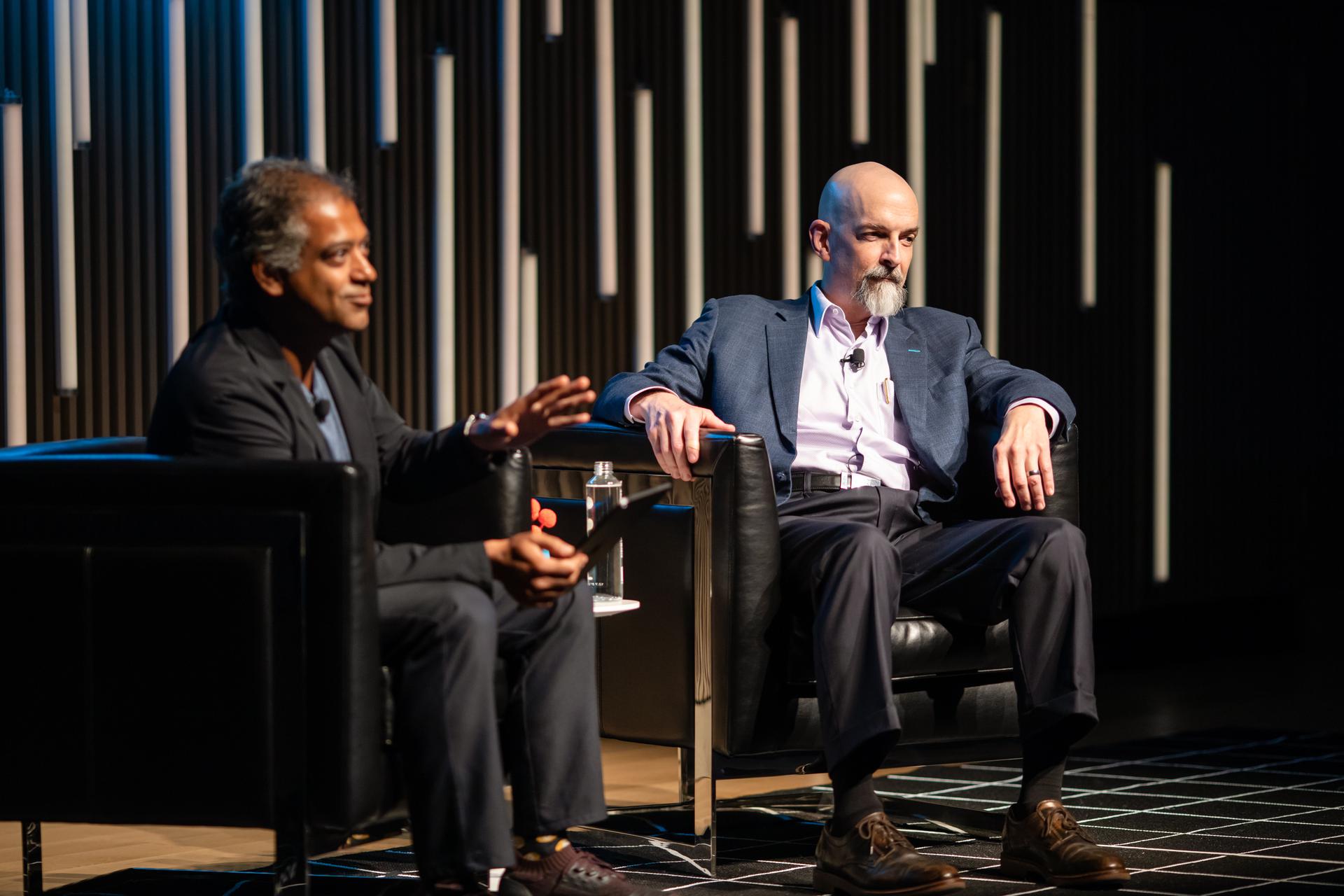 Successfully executed a hard-fork in October to allocate Stacks from our SEC-qualified Reg-A offering and the Reg-S offering.
Strong progress towards a local testnet for Stacks blockchain V2: new Clarity features; transaction wire format; materialized view of blockchain state and much more.
Web Crypto APIs in blockstack.js are now in beta, we've seen up to 5x performance improvement on mobile! Test out the browser beta and give us feedback.
Several updates to the Blockstack Explorer: UX and performance improvements to track Stacks transactions, unlocking schedules etc.
Infrastructure upgrades and performance optimizations in the subdomain registrar to support order of magnitude higher rate of name registrations, from ~15K/day to ~15K/hour.
Developing a Blockstack UI component library to bring visual consistency to all our products — we hope this provides a good starting point for developers looking to build on Blockstack.
Experimenting with a browser extension for better user onboarding and authentication — good UX remains a challenge for crypto in general and onboarding / authentication consistently come up as pain points for our developer community.
Mobile SDK releases: blockstack-ios v1.0.3, blockstack-android v0.5.0
Important disclaimer
The Securities and Exchange Commission (SEC) has qualified the offering statement that we have filed with the SEC. The information in that offering statement is more complete than the information we are providing now, and could differ in important ways. You must read the documents filed with the SEC before investing. The offering is being made only by means of its offering statement. This document shall not constitute an offer to sell or the solicitation of an offer to buy, nor shall there be any sale of these securities in any state or jurisdiction in which such offer, solicitation or sale would be unlawful prior to registration or qualification under the securities laws of any such state or jurisdiction.
An indication of interest involves no obligation or commitment of any kind. Any person interested in investing in any offering of Stacks Tokens should review our disclosures and the publicly filed offering statement and the final offering circular that is part of that offering statement here. Blockstack is not registered, licensed or supervised as a broker dealer or investment adviser by the SEC, the Financial Industry Regulatory Authority (FINRA) or any other financial regulatory authority or licensed to provide any financial advice or services.
Forward-looking statements
This communication contains forward-looking statements that are based on our beliefs and assumptions and on information currently available to us. In some cases, you can identify forward-looking statements by the following words: "will," "expect," "would," "intend," "believe," or other comparable terminology. Forward-looking statements in this document include, but are not limited to, statements about our plans for developing the platform and future utility for the Stacks Token, our Reg A+ offering and launch of our network, and collaborations and partnerships. These statements involve risks, uncertainties, assumptions and other factors that may cause actual results or performance to be materially different. More information on the factors, risks and uncertainties that could cause or contribute to such differences is included in our filings with the SEC, including in the "Risk Factors" and "Management's Discussion & Analysis" sections of our offering statement on Form 1-A. We cannot assure you that the forward-looking statements will prove to be accurate. These forward-looking statements speak only as of the date hereof. We disclaim any obligation to update these forward-looking statements.